Archive for the 'Clinical Trails' Category
A recent study has shed new light on human language development; interestingly enough, it seems that babies start developing a concept of language before they are even born. It's also been revealed that children raised to speak two languages have a greater aptitude for learning and acquiring skills in fields like professional translations.
The study, conducted in Tacoma, Washington State and Stockholm, Sweden, surveyed the language development of forty newborn babies – an even mix of boys and girls. Each baby's interest in certain sounds was measured by the length of time they spent sucking a pacifier wired to a computer. In both countries, the study demonstrated that even at a mere 30 hours old, these infants responded differently to vowel sounds in their native languages than to those in foreign languages. Read more... (373 words, 1 image, estimated 1:30 mins reading time)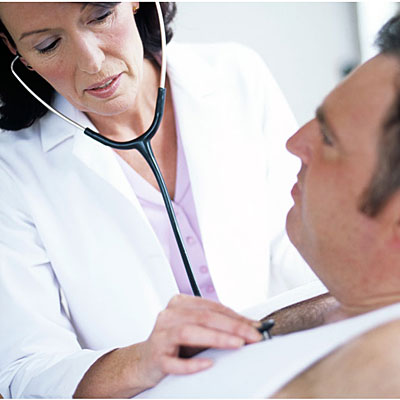 Recent research has made a rather bold claim; that a doctor checkup for healthy people provides no apparent benefits and is 'meaningless.' The Danish researchers behind the study analysed information from 183,000 people who participated in 14 clinical trials across Europe and the United States. As is the case with trials like this, regulatory affairs were paid close attention to while healthy participants were assigned to either get a doctor check up on them at cost or not at all. The results of the test were grim; those who received their yearly women and men's health doctor checkup were just as likely to pass away over a nine-year period as those who did not receive health checkups. To summarise, the researchers concluded that, "general health checks are unlikely to be beneficial" which agreed with previous studies undertaken by Dr. Doug Campos-Outcalt, an external independent verifier. Read more... (372 words, 3 images, estimated 1:29 mins reading time)
Solid cooperation between experimental and clinical research bodies will greatly increase prospects for successful clinical research trials of stem cell therapy for neurodegenerative conditions like Huntington's and Parkinson's disease. This is the outlook being driven by NeuroStemCell (European consortium for stem cell therapy for neurodegenerative disease), a network of experts and a consortium of clinical research organisations from Denmark, France, Germany, Italy, Sweden, the United Kingdom and the United States. The clinical research associates have already seen positive results in the area of clinical research and look for further improvement. You needn't be an expert with several clinical research jobs under your belt to realise the magnitude of the progress achieved. Read more... (442 words, 1 image, estimated 1:46 mins reading time)
Stem cell therapy and research continues to reach new clinical frontiers. From cancer to diabetes, these are just a couple of ailments that stem cell research has been tackling with all its might. Now, in a human study unlike any that have been attempted before, researchers have discovered a means to regenerate craniofacial tissues – predominantly bone – in a much more effective and efficient way. The method is particularly less invasive than typical bone re-growth techniques. Read more... (284 words, 1 image, estimated 1:08 mins reading time)
Tinnitus is a painful auditory condition that comes about by exposing the ear to loud music, damaging the hair cells in the ears and not doing any good for someone trying to improve listening skills. Tinnitus treatment is quite limited and many sufferers have to endure its persistently unpleasant effects. Read more... (300 words, 1 image, estimated 1:12 mins reading time)
The fight against cancer has been on going for generations. Treatment becomes more sophisticated by the day but still that one elusive cancer drug that would cure it all has not been found. That being said, many families have been able to spend extra months and years with their loved ones because of advancements in treatment. In breaking news, thanks to persistent research, doctors have discovered a new drug for breast cancer treatment. Read more... (309 words, 1 image, estimated 1:14 mins reading time)
A recent US medical proposal that is likely to become law this year, will allow for the fast tracking of breakthrough drugs that exhibit successful early results in patients with serious or life-threatening diseases. According to the proposal, breakthrough drugs usually take longer to approve, however the new law could give the US public faster and cheaper access to effective therapies. Read more... (271 words, 1 image, estimated 1:05 mins reading time)
When it comes to medical research, the incentive of finding a cure or vaccine for any obstacle to quality of life is a noble enough reason to slave away in a lab but passion has never alone paid the bills. So when the European Commission decides to put a €2 million prize up for grabs for breakthroughs in vaccine storage and transportation, it goes a long way to further motivate and excite the field of medical or clinical research. The object of the 'competition,' to put it at its basest description, is to break any weak links in the cold-chain for vaccine storage and transportation; the problem with vaccines is their temperamental nature around temperature funny enough. Many of those direly needing vaccines in tropical regions are unable to benefit from them due to hot climates that damage and threaten delicate vaccines. Now an action towards medical research has been taken and although we all like to have a romantic ideal of medical scientists developing breakthroughs for the love of humanity, €2 million will certainly help fast forward developments. Read more... (373 words, 3 images, estimated 1:30 mins reading time)
Animals and humans share the property of creating various sounds that come about through the vibrational frequencies generated from the vocal chords. Brain processing of these sounds occurs as a response to the varying frequency changes caused by changes in vocal pitch. Determining where and how the brain starts processing these different frequencies has always been a challenge to scientists. The frequency changes are known as frequency-modulated sweeps (FM) and in order to understand behaviours relating to hearing and speech, the more we know about the behaviour of these sweeps, the better.
At the California Institute of Technology two biologists have solved the mystery of the location and manner in which brain processing functions with respect to these types of signals. A true breakthrough in acoustic technology, the findings of this research has a large impact in deciphering the meaning of words, through better understanding of FM sweeps. The dipping or rising of these sweeps most prominently affects languages where such changes can actually alter the meaning one word. Mandarin Chinese is a good example of this. Read more... (404 words, 1 image, estimated 1:37 mins reading time)
With October having come and gone, a new breakthrough in Triple Negative Beast Cancer treatment will no doubt add impetus to the awareness that the month encourages. Dr. Sam Aparicio of the British Columbia Cancer Agency recently led a study into the genetic makeup of the hard-to-treat form of breast cancer. Triple negative breast cancer is the deadliest form of breast cancers and the prognosis is generally bad news. Although it accounts for 16 percent of breast cancer types, it is the cause of a quarter of all breast cancer deaths.
More than 100 of such triple negative cancer tumours went through genetic sequencing and decoding, the result of which uncovered that there were an incredible number of variations and type and number of abnormalities. A strict set of regulatory affairs would naturally be considered. Read more... (311 words, 1 image, estimated 1:15 mins reading time)