Archive for January, 2012
Whether frozen food or fresh food is healthier is an ongoing debate. It's most commonly thought that fresh food has the highest nutritional value, however numerous studies have proven that this largely depends on the length of time between harvesting and consumption. Healthy frozen food is determined by the state of the produce during the freezing process. If harvested, frozen immediately and transported via temperature controlled distribution, nutrients are 'locked in' with minimal losses over time, compared to the rapid loss of nutrients experienced by fresh produce during transit and display. However, there are many other factors involved in selecting healthy frozen food. Read our guide below on how to make the best frozen food healthy choices for you and your family. Read more... (361 words, 1 image, estimated 1:27 mins reading time)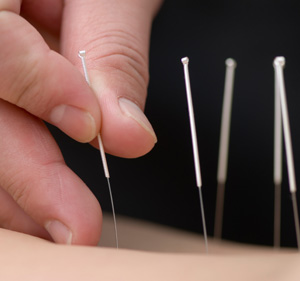 For years scientists around the globe have conducted various studies to conclude whether acupuncture helps fertility through vitro fertilization (IVF). New research supports the success of fertility acupuncture, yet there are issues concerning the analysis.
The first acupuncture fertility study was conducted in Germany reported on the benefits of acupuncture for fertility. Since then, further studies have turned out mixed results, partly because they have been relatively small and partly because of their questionable study. A new meta-study (an analysis of all past results from twenty four small clinical trials) aimed to get an overarching picture of fertility acupuncture study results. Read more... (351 words, 1 image, estimated 1:24 mins reading time)
There are many methods of cleaning we have become accustomed to over the years but one that is probably one of the best which is both the best solution health wise and environmentally, is to steam clean. The original concept was created in Europe 20 years ago when a bar owner used steam from the coffee machine to clean lipstick off glasses and thus the concept for steam cleaners was introduced. Read more... (351 words, 1 image, estimated 1:24 mins reading time)
Since the first discovery of human embryonic stem cells (hESCs) thirteen years ago and numerous studies documenting the therapeutic potential of stem cell treatments, scientists have finally released a report on how stem cell treatments affect humans. In a milestone clinical trial, doctors successfully transplanted stem cells into the eyes of two patients suffering from progressive blindness due to sight-threatening diseases. One patient who received the stem cell treatment suffers from age-related macular degeneration (AMD) whilst the other has Stargardt's macular dystrophy. The primary objective of the study was not to evaluate the effectiveness of the stem cell transplant, but the potential side effects of stem cell treatments. Read more... (293 words, 1 image, estimated 1:10 mins reading time)
Humans have developed many strange habits for avoiding germs and bacteria, some which have even reached mythical status. We have all considered hygiene tips and advice from our friends like "don't sit on public toilet seats" or have used the infamous 'five second rule' as an excuse to pick our most savoured morsel of food of the floor. Below we examine five tips for good hygiene to determine whether they are myth or fact, so you can properly avoid germs or relax with your pedantic hygiene habits.
The Five Second Rule Read more... (430 words, 1 image, estimated 1:43 mins reading time)
2011 Proved to be quite a year for medical breakthroughs, particularly the cervical cancer vaccine that has raised a lot of hope in women who have a history of cancer in their families. Breast cancer vaccines have been in the spotlight again for a vaccine medical trial, helmed by the American military, set to start early 2012.
The trial drug is called NeuVax and was developed to prohibit reoccurrence of cancer in survivors who are in remission. The vaccine is a combination of an immune system stimulant combined with E-75 peptide with the HER2/neu protein, designed to drive immune system attacks on HER-2 driven cancers. HER-2 cancer tests are positive for the human epidermal growth factor receptor 2 (HER2) which is a protein that encourages the growth of cancer cells. The breast cancer vaccine was developed to combat the protein. Read more... (267 words, 1 image, estimated 1:04 mins reading time)
In the making of a truly delicious meal there is simply no replacement for fresh herbs. Not only do the flavours permeate the dish better, but the nutritional value of fresh herbs to dry herbs cannot be compared. The solution to having year round fresh herbs is to freeze herbs yourself, as often fresh supplies travel far in chilled transport before reaching our supermarkets and are consequently quite costly. Fortunately there are many methods for freezing herbs depending on your later use for them that are all efficient and economic. Here are the two simplest methods for preserving herbs by freezing. Read more... (406 words, 1 image, estimated 1:37 mins reading time)
The year has barely begun and already we're looking at one of the most highly significant medical breakthroughs not only of 2012, but also in history. Researchers and scientists at Cambridge University have worked tirelessly over the past four years to find a way to grow three of the most significant cells that make up the walls of blood vessels. Read more... (345 words, 1 image, estimated 1:23 mins reading time)
The cultures and traditions of the orient are completely foreign to the westerner and are often dismissed as being strange without any attempt to understand the reasoning behind certain customs or traditions. This is particularly true of Korean culture, perhaps due to their lack of cultural imports to the Western world compared to China and Japan. Koreans are an ethnic group with a very strong cultural identity and on examining their culture it is evident that health and balance is an important component. Below we look at three aspects of traditional Korean culture that could easily be adopted by a health-conscious westerner to improve wellbeing. Read more... (384 words, 1 image, estimated 1:32 mins reading time)
With the amount of cancer being diagnosed in our modern age the fact that cancer research has launched new cancer drug trials for an inhibitor of damaged DNA cells that turn cancerous. The news is exciting and most welcome, even though the trials are in the infancy stage. Read more... (293 words, 1 image, estimated 1:10 mins reading time)